Welcome to the June 2014 edition of SixEstate News: Content Marketing for Thought Leaders. SixEstate is a content and search marketing company powered by professional journalists and editors. We pride ourselves on publishing thoughtful news you can use. Please let us know how we're doing.
The Magic of Innovation
Where does innovation, such as software that helps Washington businesses, come from? How can you increase the amount of creativity flowing at your organization? SixEstate's co-founder, Steve O'Keefe, has spent months getting to know the finalists in a major innovation awards program, and shares some insight on where new ideas come from and how to harness them for your business.
Free Guide: 15 Benefits of a Powerhouse Business Blog
You've heard you need content to succeed in online marketing, but why? How will having an industry-leading blog impact your business? What results should you expect from your investment in quality content? Download this free guide and see for yourself the results you can expect from investing in content marketing. 15 Benefits of a Powerhouse Business Blog will show you what you could gain from a top-tier blog. Download it here.
Forbes Features SixEstate Article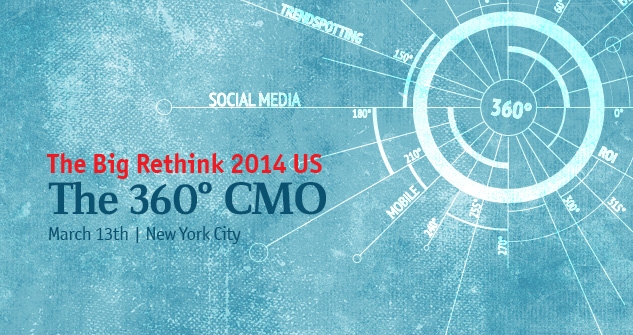 Co-founder Steve O'Keefe recently attended "The Big Rethink" — The Economist's annual CMO conference — at New York City's TimeWarner Center. He summarized some of the highest value presenter points in a recent blog post and it was picked up and featured on Forbes.com. Read it here: "Top 10 CMO Insights from Economist Conference" Is your blog content being picked up and republished by the major media? Is your take on a major industry gathering or trade show the most popular content online related to that event? If not, contact SixEstate so we can help you create content that gets noticed, gets shared, and gives your brand thought leadership. Image by The Economist.
Highlights from the SixEstate Content Marketing Blog
1) 'Patent Trolls' in Brand Journalism
The days of digital extortion made easy are diminishing. At issue is personal privacy and how individual liberty ties in with our increasingly digital lives.
2) Judge Rules IP Addresses Are Not People
Your computer's IP address functions like a zip code. Yet, it has been treated like a social security number in court to bring charges against individuals. Finally, some positive changes in the law to prevent abuse.
3) TED Talks to Inspire Genius Content Creation
Tina Courtney-Brown shares four inspiring TED Talks that will generate ideas for your content development strategy.
4) Why Are AdSense Revenues Declining?
Is AdSense, still the most heavily used ad network in the world, losing its mojo?
5) FCC Versus Net Neutrality: Why Brands Should Worry
If your brand is a smaller one, or a startup, there is the prospect of being unable to compete with the giants in your field if net neutrality is abandoned.
Thanks for reading SixEstate News! Please feel free to forward this newsletter to others who might be interested. SixEstate creates industry-leading content that propels search visibility, drives traffic, and positions our clients as thought leaders. Join the revolution in online marketing with powerful content by the professional journalists and editors at SixEstate. Please contact us with any questions, comments, or feedback. We'd love to hear from you!