Constant Contact and NutshellMail
Email marketing provider Constant Contact has acquired NutshellMail, a service that lets readers share messages from social networks via their regular email inbox. NutshellMail will augment Constant Contact's email marketing, event marketing, and online survey tools. "You can monitor as people forward your [email] newsletters in their social media networks," said Constant Contact spokesperson Christopher Nahil. "You can double up your reach."
This appears to be a huge boon for Constant Contact's 370,000 small business and non-profit clients. Mark Schmulen, NutshellMail's co-founder, says the service is "like a DVR for your social networking activity." Christopher Heine of ClickZ writes:
Time-strapped operators who cannot hire a social media staffer on a full-time basis would appear to be the likely targets of the program, dubbed 'NutshellMail from Constant Contact.' They can utilize the system to manage social media interactions without visiting the five sites NutshellMail's service focuses on — Facebook, Twitter, MySpace.com, LinkedIn, and Ning.
Financial terms of the deal were not disclosed.
****************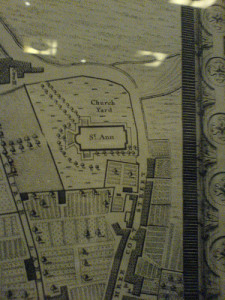 Yahoo and Koprol/Yahoo and Nokia
Amidst a flurry of other announcements, Yahoo announced its acquisition of Koprol, a location-based service being dubbed "the Asian Foursquare." Yahoo had previously been in discussions to buy Foursquare.
Koprol, based in Indonesia, is a web-based app so users don't need a smartphone or GPS in order to participate, just a mobile phone with a browser. People can share photos and reviews of locations they visit via their mobile phone.
"Location should not be seen as a destination. It's a new dimension of the Internet," said Nokia CEO Olli-Pekka Kallasvuo at a press conference announcing a partnership between Yahoo and Nokia. "People take photos today and they're geotagged," Yahoo CEO Carol Bartz added. "Location has just become such a common part of everything." That new partnership will combine Yahoo's email and messaging with Nokia's Ovi, which offers a suite of Internet services. Nokia's Navteq navigation software will aid Yahoo's mapping.
Source: "Constant Contact Acquires Social Media Inbox Startup Nutshell Mail," TechCrunch, 05/24/10
Source: "Constant Contact Gets Social, Buys NutshellMail," ClickZ, 05/24/10
Source: "Constant Contact Acquires NutshellMail; Adds New Social Media Tool to Help Small Businesses Build Engaged Customer Relationships," press release, 05/24/10
Source: "To Top Off A Busy Day, Yahoo Acquires Foursquare — Well, The Asian Foursquare," TechCrunch, 05/24/10
Source: "Yahoo tries to find a place on the map," CNET's The Social blog, 05/24/10
Nutshell image by red twolips, used under its Creative Commons license.
Map image by Matt Seppings, used under its Creative Commons license.