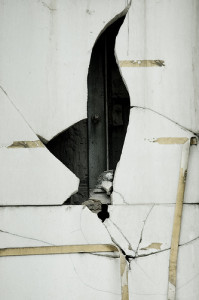 Beginning Monday, The New York Times' (NYT) online subscription model will go into effect in the U.S.  Non-subscribers of the print edition will be allowed 20 free Web-based articles per month, then will be asked to paid as much as $35 per month to access the site. Announced over a year ago to much ballyhoo, contention over the paywall has only grown, and the blogosphere is already buzzing with ways to beat it.
The first workaround is one that NYT built into the plan: no charge for readers who follow links to articles from social media sites. Exploiting this loophole are Twitter feeds such as @FreeNYT, which aggregates NYT tweets from the paper's various accounts such as @NYTimesDining, @NYTimesFashion, and — of course — @NYTimes. The NYT has reportedly asked Twitter to suspend the account on charges of trademark violation.
The person behind @FreeNYT, a self-described "avid reader" of NYT who wishes to remain anonymous, says the feed was started, among other reasons, as "a catalyst for conversation about the paywall and its limitations." Leslie Horn, a reporter at PCMag, interviewed him (or her), and he (or she) says,
As I showed with the creation of @tyneerf/fearthefuzzy, even if they shut @freenyt down, others will just pop up in my place. The only way to stop this is for the Times to either change its policy about referrals from social-media sites being free or stop tweeting out all its own content.
Another workaround is the NYTClean bookmarklet by Canadian coder David Hayes (@eurica). Its four lines of Javascript simply eliminate the "pay us now" overlay on your screen once you hit the 20-article limit. NYT's response through a spokeswoman was, "With any paid product, we expect that there will be some percentage of people who will find ways around our digital subscriptions. We will continue to monitor the situation but plan no changes to the programming or paywall structure in advance of our global launch."
Other workarounds include using your Web browser in safe mode, clearing the cache on your browser, and reading the allowed five free articles per day when linked from search engines like Google, Bing, and Yahoo. About all of these loopholes, Arthur Sulzberger, Jr., chairman of The New York Times Company and publisher of NYT, said earlier this year, "We believe that enough people will pay, but we will not cut ourselves off from the rest." It's probably a wise move on NYT's part, in order to maintain web traffic — currently reported at 30 million monthly readers — and, therefore, online ad revenue.
Sulzberger also addressed a similar topic in NYT's "A Letter to Our Readers About Digital Subscriptions," writing,
It's an important step that we hope you will see as an investment in The Times, one that will strengthen our ability to provide high-quality journalism to readers around the world and on any platform. The change will primarily affect those who are heavy consumers of the content on our Web site and on mobile applications.
NYT spent between $40-50 million developing the paywall. Will it be worth it in the long run? The digital subscription plan could be a moot point for most people anyway, as NYT itself estimates that 85% of its online readers will never reach the 20-article ceiling.
At any rate, despite all the talk of how to get around the NYT paywall, there are still numerous supporters, including Joshua Benton, director of Harvard University's Nieman Journalism Lab, who writes:
I think the Times is right to ask regular readers to pay, and I think their paywall is basically well designed. … Support your local journalist!
Source: "The New York Times Paywall Gets a Little Firmer: Bing's All-You-Can-Eat Exemption Goes Away," All Things Digital, Media Memo, 03/21/11
Source: "Q&A: The Person Who Demolished the Times Paywall Via Twitter," PCMag, 03/23/11
Source: "The Times Announces Digital Subscription Plan," The New York Times, 03/18/11
Source: "New York Times Fixes Paywall Flaws to Balance Free Versus Paid on the Web," Bloomberg, 01/28/11
Source: "A Letter to Our Readers About Digital Subscriptions," The New York Times, The Opinion Pages, 03/17/11
Source: "That was quick: Four lines of code is all it takes for The New York Times' paywall to come tumbling down," Nieman Journalism Lab, 03/21/11
Source: "NY Times Asks Twitter to Shut Down Paywall Dodgers," Forbes, Mixed Media, 03/22/11
Image by spiritchasa/Eduardo Sciammarella, used under its Creative Commons license.